Microsoft simply sent its very first self-dependent, water resistant information center to the bottom of the ocean floor near the Orkney Islands in Scotland, the business revealed on Tuesday. About the size of a shipping container, the tubular data center holds 12 racks filled with 864 servers and is connected to a big triangular weight that anchors it to the seabed over 100 feet underneath the ocean surface. The release of the data center represents the culmination of a nearly four year research study effort code-named Project Natick, which aimed to develop rapidly deployable data centers that can support cloud computing services near significant cities.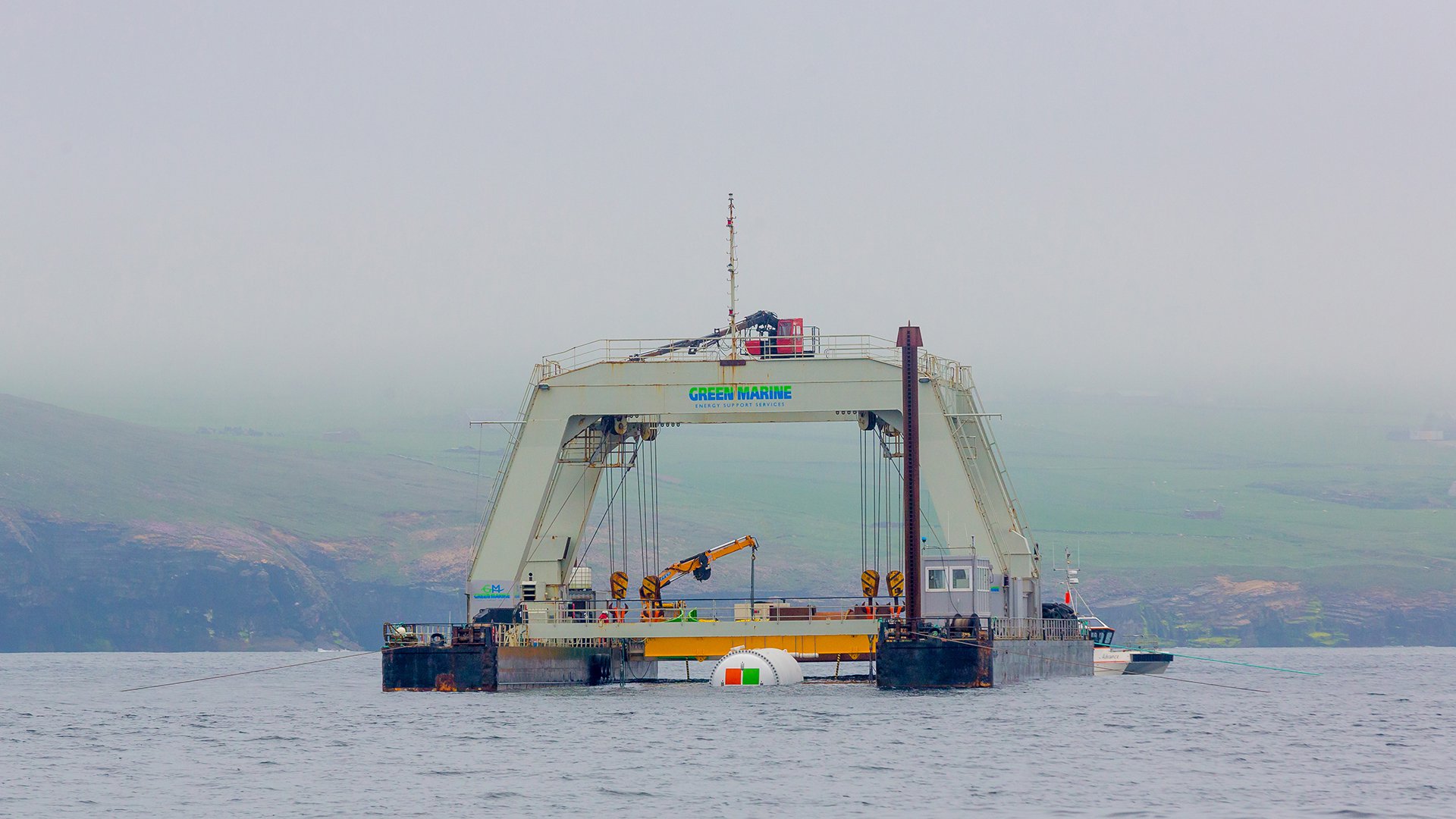 Microsoft releasing the submarine data center to the ocean floor near Scotland. Image: Microsoft
In addition to reducing the quantity of time needed to produce an information center on land from about 2 years to around 90 days, the submarine data center has the included advantage of natural cooling from the ocean, eliminating among the most significant costs of running an information center on land. The bottom of the ocean is likewise isolated from many catastrophes that could affect land based information centers, such as war or cyclones, although Microsoft did not discuss how hard it would be to make repairs to the servers inside the container must they malfunction.
The Orkney Islands was a tactical option for the very first information center because the islands are likewise testing experimental renewable resource jobs. The islands are house of the European Marine Energy Center, which benefits from the naturally unstable water to gather tidal energy in addition to a significant amount of wind energy created on land to produce One Hundred Percent eco-friendly energy for the island. The EMEC generates ample energy for the islands' 10,000 homeowners and a cable television connected to the Orkney Island grid powers Microsoft's underwater data center.
The relocation is part of a larger push at Microsoft to become a leader in cloud computing, which is at the heart of the majority of consumer-facing web applications you utilize on a day to day basis. Thinking about that over half of the world's population lives within 120 miles of the coast, submarine data centers can guarantee that major cities are constantly close to the physical servers that make up the cloud.
Microsoft already runs more than 100 information centers worldwide for its Azure cloud computing platform. Task Natick might permit the company to rapidly deploy dozens of other information centers in the coming years, but for now, Microsoft says its first submarine information center is an applied research job meant to figure out the viability deploying the information centers at scale. It will monitor the container for the next year to monitor its performance before deploying another.
"We are finding out about disk failures, about rack design, about the mechanical engineering of cooling systems and those things will feedback into our typical datacenters," Peter Lee, the leader of Microsofts New Experiences and Technologies group said in a declaration."When you go for a moonshot, you might not ever get to the moon. It is terrific if you do, but, regardless, you discover a lot."
Source
https://motherboard.vice.com/en_us/article/pavq99/microsoft-project-natick-submarine-data-center